Profile
Dr Ljubica Spaskovska
Lecturer in European History
6499
01392 726499
My research interests are in the history of South East Europe, the political and socio-cultural history of internationalism, including development, nonalignment, decolonisation and histories of generations, while providing important new perspectives on the (re) making of anti-imperial Europe and approaches to European-Global South relations. My recent research has been published in the Journal of World History, Contemporary European History, Labor History and Nationalities Papers.
My first monograph The Last Yugoslav Generation: the Rethinking of Youth Politics and Cultures in Late Socialism (Manchester University Press) was published in April 2017. A paperback edition came out in August 2019.
A monograph, 1989. A Global History of Eastern Europe, written with my colleagues James Mark, Tobias Rupprecht and Bogdan Iacob to co-incide with the thirtieth anniversary of the 1989 revolutions, was published by Cambridge University Press in September 2019.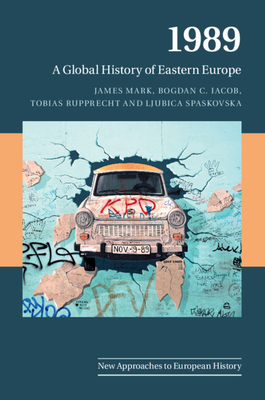 Research interests
My current research seeks to write neutrality and non-alignment back into European and international history and rethink twentieth-century European and international history from a South / non-aligned perspective.
My current book project provisionally titled Comrades, Guerillas, Diplomats: Yugoslavia, Non-Alignment and the Quest for a New International Order, 1930-1990 seeks to globalise the history of European violence by tracing a relationship between the Spanish Civil War, WW2 and the post-1945 wars of decolonisation, and show the evolvement of interwar anti-imperialism into a broader 'Third World' internationalist alliance. Often portrayed as a European post-imperial periphery synonymous with conflict and a buffer zone between the Cold War superpowers, the monograph reconceptualises the Balkans and South East Europe as a crucial actor in 20th-century histories of internationalism, antifascism, global socialism and decolonisation, shaping debates and policies on post-colonial 'worldmaking', including international governance, neutrality, development and the global economic order.
I was awarded a British Academy Small Research Grant for a project entitled The Urban Internationale: The United Nations and Urban Development 1945-1980. The research will combine an institutional history with a life-story / biographical history approach in order to understand how international organisations and transnational networks of architects, planners and international civil servants conceptualised cities as powerful embodiments of the welfare state. It will examine the ways ideas and templates of post-war urban development circulated, were exported and received or resisted across the Cold War and the North-South divides between 1945 and 1980.
External impact and engagement
I serve as an external expert on the intergovernmental Macedonian-Bulgarian expert commission on educational and historical issues that follows in the footsteps of many other similar bodies in Europe (most notably the German-French textbook commission) that sought to 'depolarise the past' and revise historical textbooks in order to overcome mistrust and improve history education.
A collaboration with the Museum of the History of Yugoslavia in Belgrade (Serbia) resulted in a collective volume Yugoslavia: Why and How? that is publicly available on the Museum's website.
My research on non-aligned internationalism, the UN and the reconstruction of Skopje was also featured in the official exhibition catalogue of the Museum of Contemporary Art in Skopje for the Skopje Resurgent exhibition echoing the 1966 UN report and documenting the creation of the Museum and its collection that 'testifies to a radically cosmopolitan, multicultural legacy for socialist Southeastern Europe.'
Contribution to discipline
Media
Teaching
I am committed to research and inquiry-led teaching and to working with my students as co-producers of knowledge to create a collaborative and inclusive educational experience. I endeavour to embed multiperspectivity in all of the modules I teach. I believe analysing historical events from multiple perspectives helps students develop historical understanding to construct their own historical knowledge.
I was delighted to win a teaching award in the 'Inspirational Teaching' category in the 2020 Teaching Awards run by the University of Exeter Student Guild.
Modules taught
Biography
I completed a PhD in History at the University of Exeter in 2014. Between 2014 and 2019 I was a post-doctoral research fellow on the Leverhulme-funded project 1989 after 1989: rethinking the fall of state socialism in a global perspective at Exeter led by Professor James Mark. Between 2009 and 2014 I was part of the University of Edinburgh based project 'Europeanisation of citizenship in the successor states of the former Yugoslavia' (CITSEE).
I received an MA in History from the Central European University in 2009 and an MA in Democracy and Human Rights in South East Europe from the Universities of Bologna and Sarajevo in 2007. I did my undergraduate studies in Macedonia and at Duke University in the U.S. and I had previsouly worked as a project assistant at the Macedonain Academy of Sciences and Arts, in the civil society sectors in Macedonia and in Kosovo and as a literary translator from French.